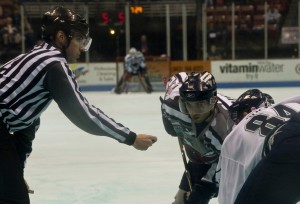 With four major league pro sports teams—the NFL Lions, the NHL Red Wings, the NBA Pistons, and the MLB Tigers—and three NCAA Division I college teams in the area (the University of Michigan, the University of Detroit Mercy, and Wayne State University), it's no surprise that sports are pretty big in and around Detroit. So, where the best place to catch your favorite sports team?
The Best Places to Watch a Detroit Team Win…
Cozy and comfortable with a touch of excitement, that's the atmosphere at these favorite Plymouth sports bars: The Penn Grill, CJ's Brewing Company, and Ironwood Grill.
For a relaxing evening with good drinks and good food, head to one of these local sports bars in Canton: Crow's Nest Bar & Grill, Avenue American Bistro, Buffalo Wild Wings.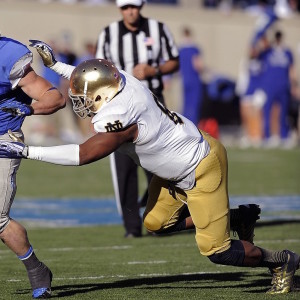 Head to downtown Northville to catch the game on the big screen at Center Street Grille, Rusty Bucket Restaurant & Tavern, or the Northville Sports Den.
It might not have the bustling downtown center of Plymouth or Northville, but there are some great sports bars here, including Doc's Sports Retreat, Time Out Bar & Grill, and Crestwood Lounge.
There are a lot of options in this bustling suburban town, but a few local favorites include Ashley's Beer & Grill of Westland, Avenue American Bistro, and Tap's Bar & Grill.
The Best Places to Watch Your Team in Detroit…
If You're a Hockey Fan
If you don't mind a drive to downtown Detroit, Andrews on the Corner is known as home to the hockey community of hockeytown, and not just because the fans like to catch a game there or the shuttle services to the Joe on game day. No, broadcasters, coaches, refs, and even former players have been known to stop in.
If You're a Baseball Fan
Nemo's is the place to get rowdy, grab a burger, and hang out before, during, or after the game. You can even catch a shuttle from the bar to Coamerica field, if you're lucky enough to have tickets.
If You're a Football Fan
If you're looking to cheer on the Lions, you might want to try out Fowling Warehouse, which blends football and bowling. It's a full bar featuring BYOG (bring your own grub), tailgating on game days, and free parking and shuttles to Ford Field.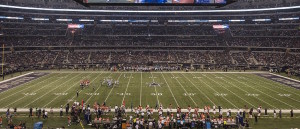 If You're a UMich Fan
Head to Bookies Bar & Grille on game night for drink and food specials, as well as free UMich giveaways. Side note, they also do game day specials for Tigers names.
If You're a College Football Fan
You can be sure you won't miss a minute of your favorite local college team on the numerous TV's of the TAP at MGM Grand or Thomas Magee's Sporting House Whiskey Bar.
Come Hang Out in Metro Detroit
Whether you're looking for a great sports bar filled with local fans, a great community to call home, or simply a beautiful home in an unbeatable location, then it's time to come hang out in Metro Detroit and explore all that it has to offer! Contact CB Preferred today to learn more about buying a home in Metro Detroit!